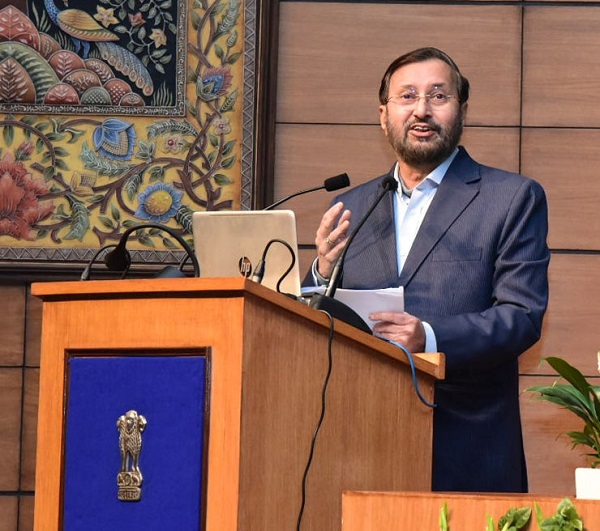 Javadekar launches 24×7 Doordarshan Assam channel
WhatsAppFacebookTwitterTelegramEmailPrint Guwahati, (Samajweekly) A 24-hour channel — Doordarshan Assam — dedicated to the northeastern state, was launched on Tuesday by Union Minister for Information and Broadcasting Prakash Javadekar. Calling the channel "a gift to people of Assam", the Minister said it will cater to all sections of the people of Assam, and will also be immensely popular. He said it is important that all states have their own Doordarshan channel. Reiterating Prime Minister Narendra Modi's vision of turning northeast into India's growth engine, the Minister said that the region has immense natural and human resource potential, and the connectivity has been improving steadily. The Doordarshan channel in Assam is part of a never-before focus on northeast under the current Government, the Union Minister said via video conferencing from the national capital. Calling it a significant day for the people of Assam, the Union Minister said: "This channel would boost the growth of Assam in all spheres of human activities, while at the same time help percolate the initiatives and programmes of the Government to grassroots." Assam Chief Minister Sarbananda Sonowal, who joined the occasion from state capital Dispur, acknowledged Modi's commitment, saying: "PM Modi, from day one, has been sincerely trying to focus on the true potential and possibilities of the northeast."
Samajweekly
5 hours ago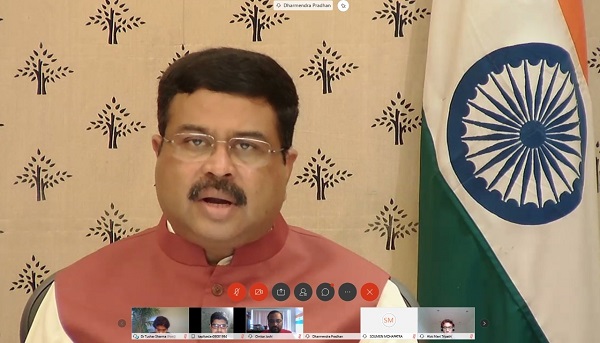 After Shah, now Dharmendra Pradhan tested COVID+
New Delhi, (Samajweekly) Soon after Home Minister Union Home Minister Amit Shah and Uttar Pradesh BJP Chief Swatantra Dev Singh were tested positive for COVID-19, another senior BJP leader has been detected with the virus. Union Petroleum and Natural Gas Minister Dharmendra Pradhan announced on Tuesday that he had initial symptoms of Covid-19 following which he got himself tested and the result has come positive. "According to the advice of doctors, I have got myself admitted into a hospital. I am fine," said Pradhan. Just a couple of days back Union Home Minister Amit Shah was detected with the virus following which he was admitted to Medanta hospital in Gurugram. Shah was present in the last cabinet meeting, after which many of his cabinet colleagues like Union Minister Ravi Shankar Prasad had to go into self quarantine. After the news of Pradhan's report came in, his cabinet colleagues like Smriti Irani and opposition leaders like Congress's Digvijaya Singh wished him a speedy recovery. Earlier, Karnataka Chief Minister BS Yeddyurappa, BJP MLA from Agra, Yogendra Upadhyay, and MLC from Gorakhpur, Devendra Pratap Singh, had also tested positive for Covid-19.
Samajweekly
5 hours ago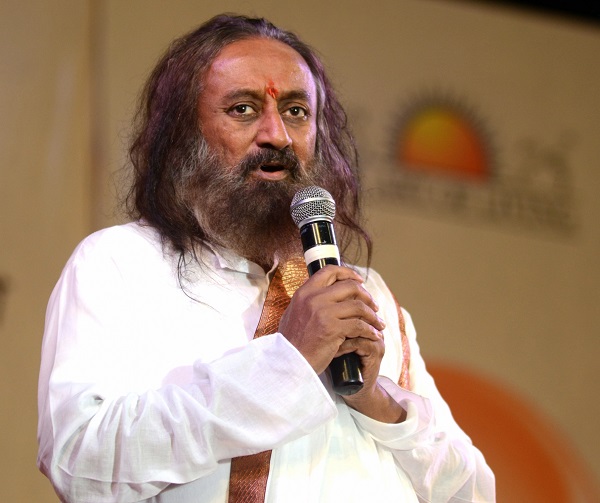 Sri Sri Ravi Shankar not invited to Ram Temple's bhumi puja
Bengaluru, (Samajweekly) Spiritual leader Sri Sri Ravi Shankar, who had mediated in the Ram Janmaboomi – Babri Masjid dispute, did not receive an invitation to attend the Ram Temple bhumi puja in Ayodhya on Wednesday, an official said on Tuesday. "Sri Sri Ravi Shankar ji has not been invited to the programme and we don't know the reason why," told a spokesperson to IANS. The non-profit organization has clarified that some media houses have reported Sri Sri Ravi Shankar receiving an invite but that is not correct. Meanwhile, Bharatiya Janata Party (BJP) leader Subramanian Swamy pointed out that Shankar played a key role in the Supreme Court (SC) appointed mediation committee. "His ideas swung Muslim opinion in favour of accepting Ram Mandir for an alternative elsewhere. My namaskar to him," said Swamy. He made this statement from his conviction and knowledge. "From my firsthand knowledge in Ram Mandir issue, I can say with conviction that Sri Sri Ravi Shankar's involvement in the SC appointed mediation committee, and his ideas swung Muslim opinion in favour," Swamy highlighted. In 2019 March, India's Apex court appointed a panel of mediators, including Shankar as one of them, to scour for a permanent solution to the decades long Ayodhya dispute.
Samajweekly
5 hours ago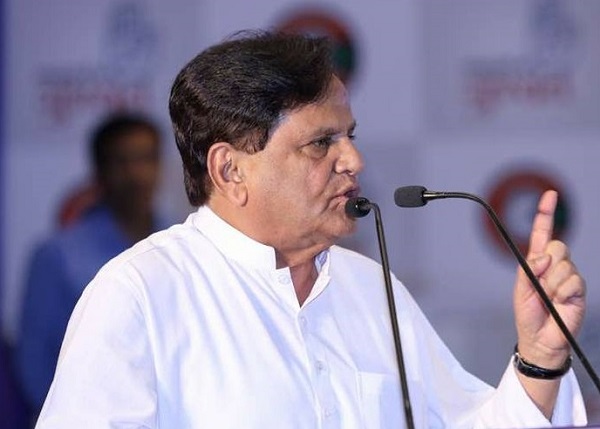 Ridiculous of Pak to show Indian areas in its map: Ahmed Patel
New Delhi, (Samajweekly) The Congress on Tuesday slammed Pakistan Prime Minister Imran Khan and called him "mischievous" for unveiling a new political map of Pakistan which includes the UT of Jammu and Kashmir and other Indian territories as part of Pakistan. Congress Treasurer and senior leader Ahmed Patel said: "Ridiculous and mischievous of Pakistan to show J&K, Ladakh, Junagadh and Manavdar as part of Pakistan. I want to remind him that due to Sardar Patel's tireless efforts in 1948, the people of Junagadh unanimously chose to be part of India." He said that publishing imaginary maps will not reverse the facts and such mindless attempts exposed Pakistan's "nefarious" designs. The Congress leader, who hails from Gujarat, asserted that J&K, Ladakh and Junagadh are "integral parts of India". The Pakistan cabinet led by Imran Khan has approved a new political map of the country in which the complete Jammu and Kashmir is shown as part with Pakistan. The map shows J&K as "Illegally Occupied Jammu and Kashmir (IIOJK) — or disputed territory — the final status of which will be decided in line with the relevant UNSC resolutions". The move came on the eve of the first anniversary of the revocation of the contentious Articles 370 and 35A, which granted special status to erstwhile state of Jammu and Kashmir.
Samajweekly
5 hours ago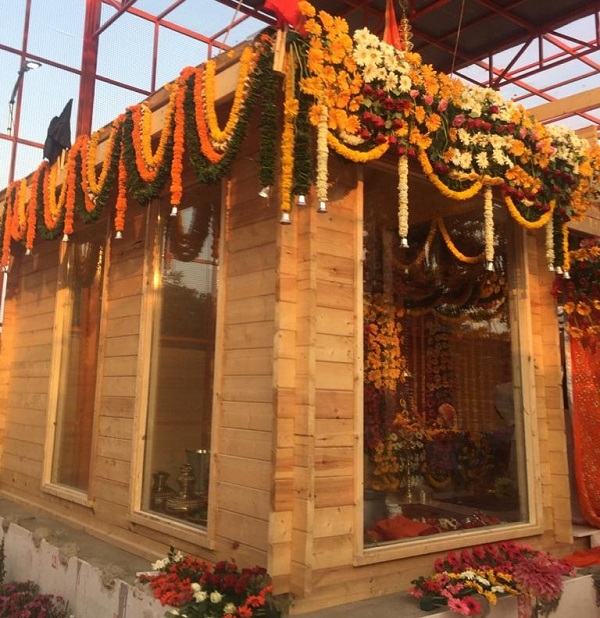 K'taka BJP unit to donate silver brick to Ram Temple at Ayodhya
Davangere (Karnataka), (Samajweekly) BJP leaders and cadres of Karnataka's Davangere district will donate a 15 kg silver brick to Ram Temple at Ayodhya in the memory of eight martyrs killed in police firing during the Ram Jyothi rath yatra on October 6, 1990, an official said on Tuesday ahead of the groundbreaking ceremony for the Temple on Wednesday. "We will personally go to Ayodhya and donate the 15kg brick valued at Rs 10 lakh to the Ram Temple after honouring the family members of the eight victims of the firing on October 6 here," party's district unit ex-president Yashwanth Rao Jadav told IANS over phone. Davangere is 260km northwest of Bengaluru in the southern state. Recalling the dreadful incident which occurred nearly 30 years ago, Jadav said the Ram Jyothi yatra was held in the town in support of the Rath Yatra then BJP president L.K Advani launched from Ahmedabad in Gujarat on September 25, 1990 for building the Ram Temple at Ayodhya. "When the yatra (procession) was passing through Davangere, eight of our cadres died and 32 injured when police opened fire to quell a riot at Venkateshwara circle on Beturu road in the town," said Jadav. Names of the eight martyrs will be inscribed on the silver brick in memory of them as a tribute to their supreme sacrifice as the party's cadres. Though some of party leaders and cadres wanted to go to Ayodhya for the bhumi puja, they are unable to due to coronavirus pandemic, security and absence of regular trains.
Samajweekly
5 hours ago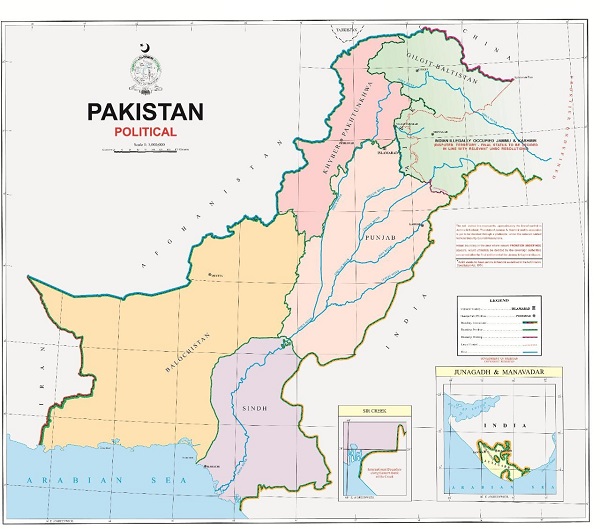 India rubbishes Pak's new map as 'obsession with territorial aggrandisement'
New Delhi/Islamabad, (Samajweekly) India on Tuesday slammed Pakistan, saying it is obsessed with territorial aggrandisement after the Imran Khan government issued a new political map which includes parts of Gujarat and the Union Territories of Ladakh and Jammu and Kashmir. Pakistan released its official "political map" which includes the erstwhile princely states of Junagadh and Jammu & Kashmir, which acceded to India in 1947 when the India subcontinent was Partitioned. However, Islamabad left the map open-ended in the UT of Ladakh, a part of which is under the Chinese occupation and where China has been locked in a faceoff with India along the Line of Actual Control (LAC). The move comes a day ahead of the first anniversary of the reorganisation of the erstwhile Jammu and Kashmir state, which resulted in the nullification of its special status and creation of two UTs — Ladakh and Jammu and Kashmir — last year. Reacting sharply to Islamabad's offensive, the Ministry of External Affairs in New Delhi in a statement rubbished it is as a "so-called political map" of Pakistan released by Prime Minister Imran Khan. Describing it as "an exercise in political absurdity", the government said that Pakistan was laying untenable claims to territories in the Indian state of Gujarat and the Indian Union Territories of Jammu and Kashmir and Ladakh. "These ridiculous assertions have neither legal validity nor international credibility. In fact, this new effort only confirms the reality of Pakistan's obsession with territorial aggrandisement supported by cross-border terrorism," the government said.
Samajweekly
5 hours ago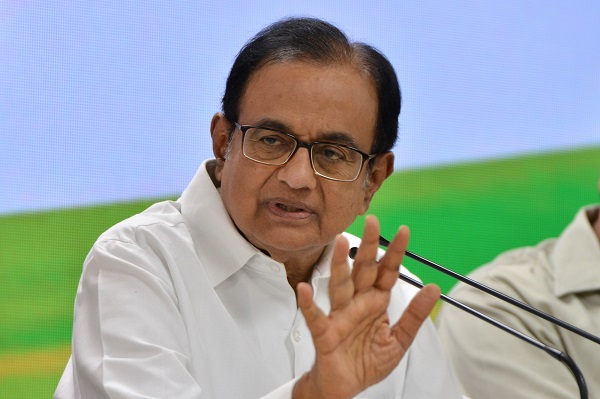 Aircel-Maxis case: CBI, ED granted 3 months to complete probe
New Delhi, (Samajweekly) A Delhi court on Tuesday granted three months time to the Central Bureau of Investigation and the Enforcement Directorate to obtain a report on Letters Rogatory from two foreign countries in connection with their investigation into the Aircel-Maxis case against former Union Minister P. Chidambaram and his son Karti Chidambaram. Additional Solicitor General Sanjay Jain, appearing for the CBI and the ED, informed the court that the report on Letters Rogatory sent to the UK and Singapore is awaited and it might take about three months to come. Letters rogatory is a formal communication in writing sent by the court in which action is pending to a foreign court requesting judicial assistance. The most common remedies sought by letters rogatory are service of process and taking of evidence. Jain said that a reminder was sent to the competent authority in the UK and Singapore on June 27 to expedite the report on the Letters Rogatory. The agency sought the matter to be adjourned for arguments on the cognisance, "suitably so that required reports on Letters Rogatory are obtained". Special Judge Ajay Kumar Kuhar, in proceedings held through video conferencing, allowed the request and adjourned the matter to November 3. "Although, sufficient time has passed since filing of the charge sheet in CBI, but in view of the aforesaid request, the matter stands adjourned. List on November 3, 2020," the judge said.
Samajweekly
5 hours ago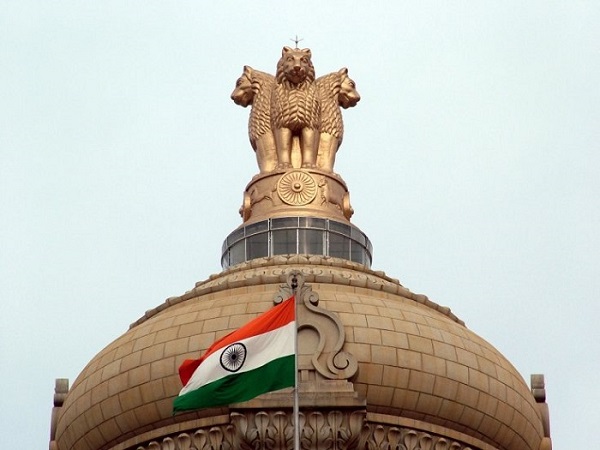 Don't discharge woman naval officers seeking Permanent Commissions: SC
New Delhi, (Samajweekly) The Supreme Court Tuesday restrained the Navy from discharging four women officers under the Short Service Commission (SSC) without considering their requests for Permanent Commissions. The officers were due to complete their SSC tenure this week. A bench of Justice D.Y. Chandrachud and Justice K.M. Joseph said: "Prima facie, the Union of India, having failed to comply with the directions contained in the judgment of this court dated March 17, 2020 which mandated consideration for the grant of Permanent Commissions within three months, it would be unfair to discharge the Short Service Commissioned officers in the meantime, pending consideration." Counsel representing the women officers submitted that the Centre was required to implement the decision of the top court granting Permanent Commissions within a period of three months, but this exercise has not been initiated (beyond inviting applications) and completed. Additional Solicitor General Sanjay Jain, representing the Centre, stated that an application for extension of time has been filed before the top court in view of the intervening pandemic and the lockdown which was occasioned, as a consequence. Responding to this contention, counsel for women officers submitted that as a result of the Delhi High Court verdict, even those cases where interim orders have been granted by the Armed Forces Tribunal are now being listed for vacating them.
Samajweekly
5 hours ago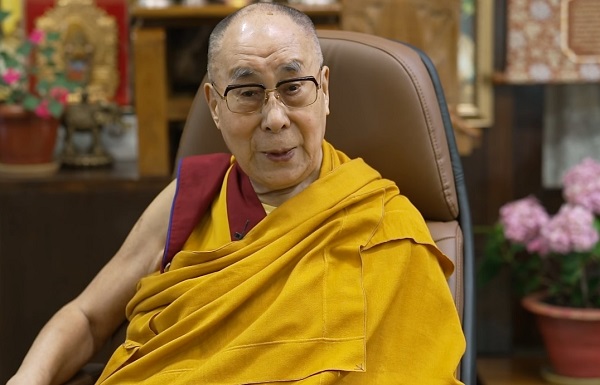 Dalai Lama mourns fellow Nobel laureate John Hume's demise
Dharamsala, (Samajweekly) Tibetan spiritual leader the Dalai Lama on Tuesday expressed his condolences over the demise of Northern Irish politician and fellow Nobel Peace prize winner John Hume (83), who died following prolonged illness. In his condolence message to the wife of the late Nobel laureate, the Dalai Lama wrote: "I was pleased to be able to meet your husband during one of my several visits to Northern Ireland. "His deep conviction in the power of dialogue and negotiations to resolve conflict was unwavering. It was his leadership and his faith in the power of negotiations that enabled the 1998 Good Friday Agreement to be reached. His steady persistence set an example for all of us to follow." The Buddhist leader concluded with the observation that Hume's dedication to peace and non-violence in the resolution of conflict, no matter how protracted or difficult it may seem to be, will long survive him and noted that he had lived a meaningful life.
Samajweekly
5 hours ago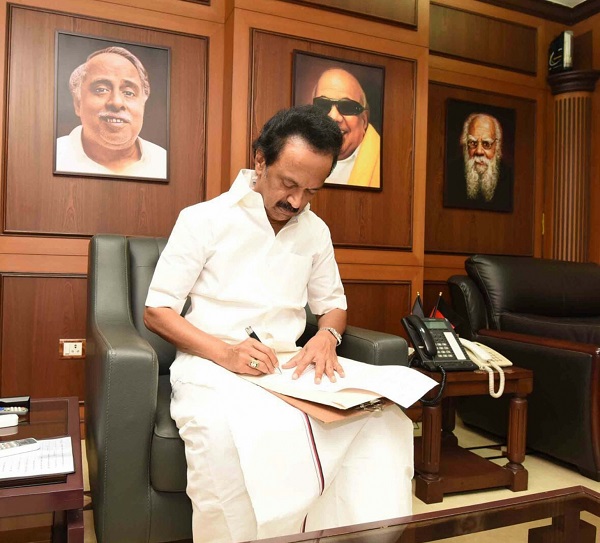 DMK lawmaker Selvam demands party polls, meets top BJP leaders
Chennai/New Delhi,(Samajweekly) In an apparent sign of revolt, DMK lawmaker Ku. Ka. Selvam, who met top BJP leaders on Tuesday, said his party President M.K. Stalin should condemn the denigration of Hindu deity Murugan and prayer 'Kanda Shasti Kavacham' by YouTube channel Karuppar Koottam. The YouTube channel had aired an objectionable video denigrating Lord Murugan, the son of Lord Shiva and Goddess Parvathi, and the Kanda Shasti Kavacham to seek his blessings. Stalin has not condemned the Karuppar Koottam for the controversial video. The DMK leader also asked Stalin to hold organisational elections in the party. Denying that he is joining BJP, Selvam, who met BJP President J.P. Nadda, said he had come to Delhi to meet Railways Minister Piyush Goyal to discuss issues relating to his Assembly constituency. Selvam, who spoke to reporters in New Delhi after meeting Nadda and Goyal, also demanded Stalin cut the DMK's ties with the Congress as its leader Rahul Gandhi has been critical of Prime Minister Narendra Modi. His meetings led to the speculation that the DMK legislator, who is also the party Headquarters Secretary, will be formally joining the BJP, following the footsteps of former Assembly Deputy Speaker V.P. Duraisamy. Duraisamy quit the DMK soon after meeting BJP's Tamil Nadu President L. Murugan. The DMK had stripped him of his party post for meeting the BJP leader.
Samajweekly
5 hours ago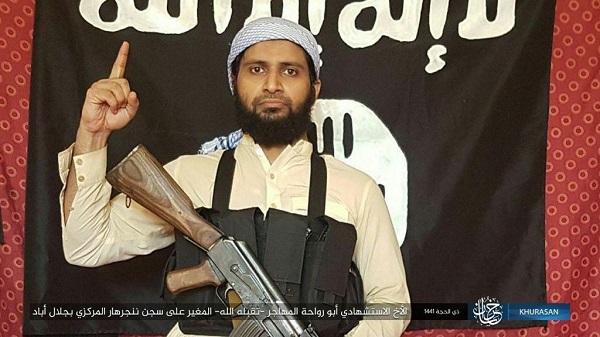 IS suicide bomber involved in Afghan prison attack was a Kerala doctor
Kabul/New Delhi,(Samajweekly) Of the 11 ISIS suicide bombers involved in the Afghanistan prison break terror attack that left 39 people dead on Monday, one was a doctor from Kerala. Official sources told IANS that the ISIS suicide bomber has been identified as Kallukettiya Purayil Ijas, a physician and resident of Kasargod in Kerala. On Sunday evening, as per official sources in Kabul, 11 ISIS terrorists stormed the Jalalabad prison to break free their cadres, killing 39 people. In a fierce gun-battle which lasted for almost 24 hours, the Afghan security forces killed all the 11 attackers. Ijas, according to the National Investigation Agency (NIA) which has been investigating his case, went to Afghanistan to join the Islamic State's Khorasan Province branch of Daesh, the global Islamist terror group, in 2016. As per the NIA chargesheet in the case, Ijas had gone to Afghanistan along with his pregnant wife Reffeala. While Ijas at the time was 33 years old, his wife was 26. Sources said Reffeala and their child are in the custody of Afghan authorities. In July 2016, a parent from Kasargod had lodged a police complaint, stating that his 30-year-old son Abdul Rashid was missing along with his wife Ayisha (Sonia Sebastian) and child for almost two months after they had gone to Mumbai. Around the same time, 14 other cases of missing people, including Ijas, were registered by their parents and relatives in the police station of the same area. Preliminary investigation revealed that the missing persons had left India to join the ISIS. During the investigation by Kerala Police, the role of 29-year-old Yasmeen Mohammad Zahid, a resident of Batla House in Jamia Nagar, New Delhi, but originally from Sitamarhi district in Bihar, as a co-conspirator of Abdul Rashid was revealed.
Samajweekly
5 hours ago
Women essential in fight against COVID-19 pandemic: UN
United Nations, (Samajweekly) The full participation of women is essential for an effective response to the COVID-19 pandemic and also in the advancement of peace processes, said a UN policy brief released. UN Women and the Department of Political and Peacebuilding Affairs on Monday launched a joint policy brief entitled "COVID-19 and Conflict: Advancing women's meaningful participation in ceasefires and peace processes," Xinhua news agency reported. In support of UN secretary-general's call for a global ceasefire, the brief addresses "the importance of women's full, equal and meaningful participation to an effective pandemic response and to peacemaking efforts." It also provides a preliminary analysis of the impact of COVID-19 on women's participation in ceasefires and peace processes and offers a series of recommendations, including on "building back better." President of the UN General Assembly Tijjani Muhammad-Bande warned in July that advances in gender equality are greatly affected by the COVID-19 pandemic and this may mean a significant setback worldwide if inaction in this regard continues. In March 2020, UN Secretary-General Antonio Guterres called for a global ceasefire to allow the world to address COVID-19.
Samajweekly
5 hours ago
Trump slams NY prosecutor's probe over his tax returns
Washington, (Samajweekly) US President Donald Trump called a New York City prosecutor's inquiry into his tax returns an attempt by Democrats to damage him in the election year. "This is just a continuation of the witch hunt. It's Democrat stuff," Trump told reporters in the White House on Monday, adding that he knew nothing about the investigation, reports Xinhua news agency. Earlier on Monday, a court filing suggested Manhattan District Attorney Cyrus Vance, a Democrat, is pursuing a criminal investigation of the Trump Organization. In the court filing, lawyers for Vance said the attorney was justified in demanding the President's tax returns because of public reports of "extensive and protracted criminal conduct at the Trump Organization." At the time when Vance issued a subpoena to Trump's accountants, "there were public allegations of possible criminal activity" at the president's company "dating back over a decade", the lawyers said. The Supreme Court in July rejected Trump's claim that he was immune from grand jury investigations such as the one led by Vance. Trump's attorneys have filed a new complaint following the 7-2 ruling, arguing that the subpoena is overly broad and amounts to presidential "harassment". US District Judge Victor Marrero has scheduled arguments to be fully submitted by mid-August, according to local media reports.
Samajweekly
5 hours ago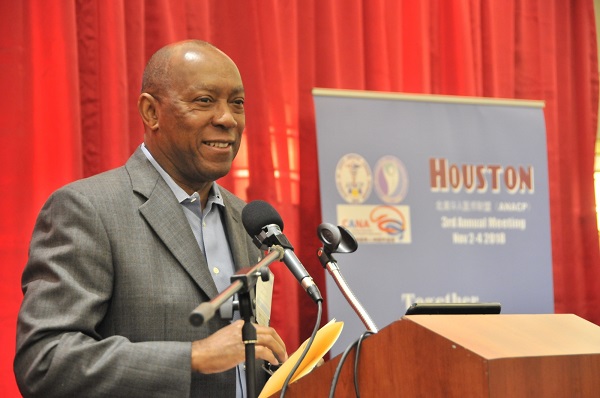 US Houston to issue $250 fine for mask order violations
WhatsAppFacebookTwitterTelegramEmailPrint Houston, (Samajweekly) Houston, the largest city in the US state of Texas, will issue fine of $250 to those who violate the mask order, Houston Mayor Sylvester Turner said. During the daily press conference, Turner said the fine would be issued to those who have been warned once and continually ignore the mask order. People are required to wear face covering in public places in the city until the end of August, Xinhua news agency reported on Monday. The aggressive move was instructed to Houston Police Department by the mayor to contain the spread of the COVID-19 pandemic in the city. Last week, Turner laid down the challenge to reduce the city's COVID-19 positive rate from 23 per cent to 5 per cent or below in August. The positive rate dropped to 17.6 per cent on Monday which was still "way too high", according to David Persse, Houston's public health authority. Official figure showed that as of Monday, the number of COVID-19 cases in Houston is just under 50,000, and 472 people have died.
Samajweekly
5 hours ago
UNSC to focus on counter-terrorism issues in August
United Nations, (Samajweekly) UN Security Council (UNSC) is expected to have focus on counter-terrorism issues in August, it was reported. The Council will hold a ministerial-level open debate on "the linkages between terrorism and transnational organized crime" on Thursday, Dian Triansyah Djani, permanent representative of Indonesia to the UN and president of the Council for the month of August, said at a virtual press conference on the Council's program of work on Monday. There will also be a briefing on Secretary-Gneral's biannual strategic-level report on the threat posed by the Islamic State terror group on August 24, reports Xinhua news agency. The Council's other open debate is "pandemics and the challenges to peacebuilding and sustaining peace". The likely briefers include Secretary-General Antonio Guterres, former Secretary-General Ban Ki-moon and Sarah Cliffe, director of New York University's Center on International Cooperation, according to the program of work. Several regular Middle East meetings are on the program of work as well. There will be the three monthly Syria meetings: open and closed video-conferences on the political and humanitarian situation and a closed VTC on the use of chemical weapons.
Samajweekly
5 hours ago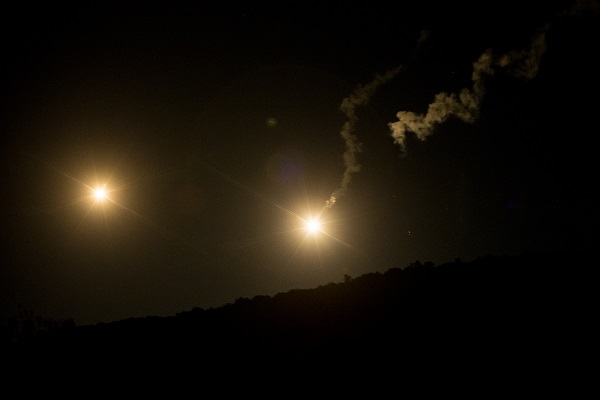 Israeli airstrikes hit Syrian army targets
Jerusalem/Damascus, (Samajweekly) Israeli helicopters fired missiles on Syrian military positions in the southern province of Quneitra, according to Israel's military and Syrian state news agency SANA. Israel's military said on Monday night it had carried out airstrikes against targets belonging to the Syrian army, saying the attack was a response to "attempted attack" a day earlier, Xinhua news agency reported. The attack in southern Syria was carried out by Israeli fighter jets, attack helicopters and aircraft, according to a separate statement issued by the Israeli military. "The targets struck include observation posts and intelligence collection systems, anti-aircraft artillery facilities and command and control systems in Syrian Armed Forces bases," the statement read. According to the report by SANA, the Israeli choppers attacked some posts of the Syrian army on the frontier between Quneitra and the Israeli-occupied Golan Heights, causing damage only. Tensions have been on the rise along Israel's borders with Lebanon and Syria after a fighter with Hezbollah, a Lebanese Iran-backed armed group, was killed in an apparent Israeli airstrike in Syria in July.
Samajweekly
5 hours ago